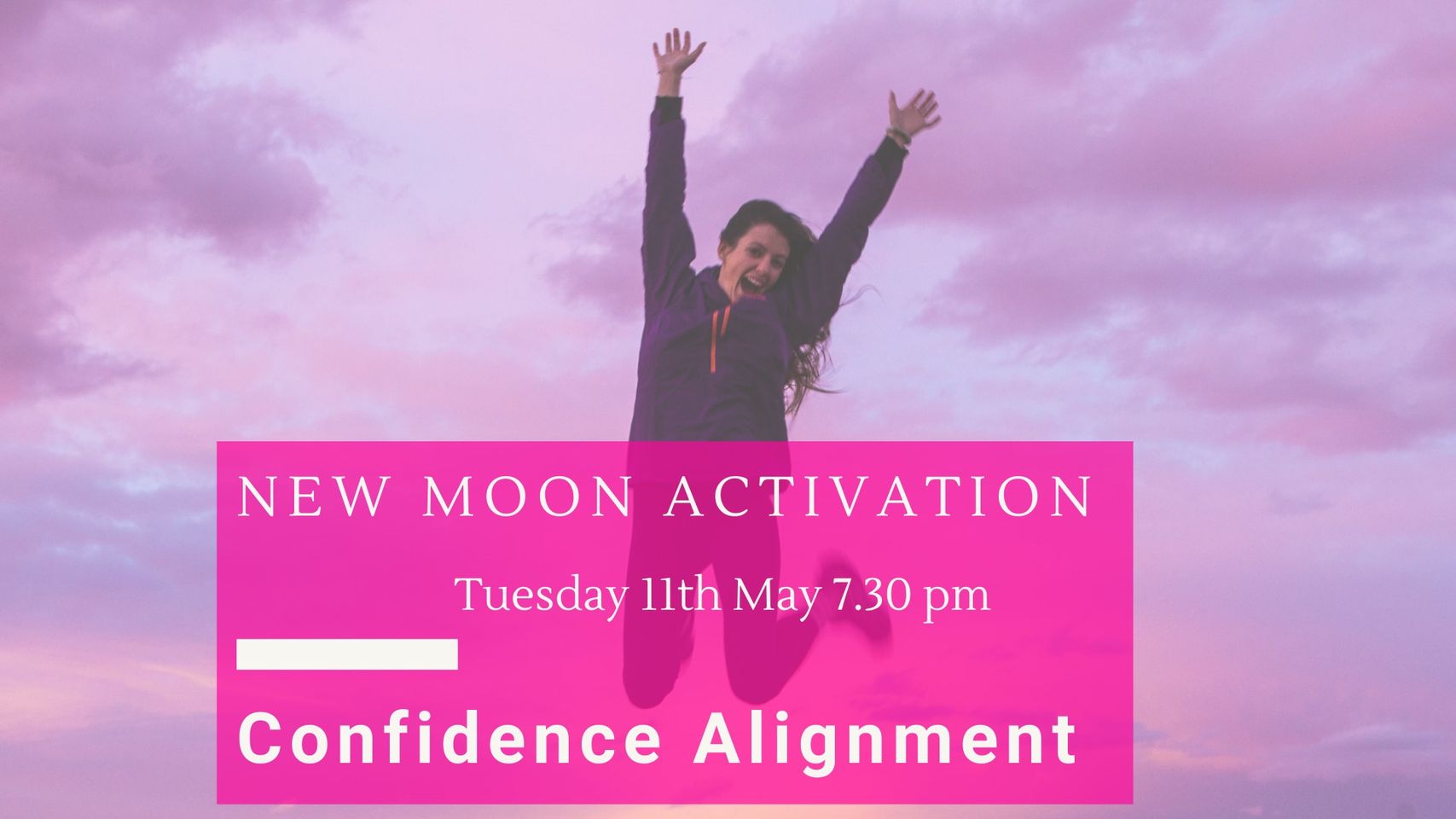 New Moon: Confidence TRANSFORMATION
There is an opportunity to plant the metaphorical seeds for a new project of love with confidence
This is a time to figure out where your life is going
A time to check-in
We have a choice to stay in our comfort zone or exude confidence and go for it
It feels like we are in trepidation for a few days and this activation is the time to ignore the noise around us and go inwards for a moment,
The importance is that we do not need to feel we have to protect ourselves because if we raise our vibration our frequency is higher than anything we may have felt concerned about and we simply attract more uplifting opportunities and personal navigation aspects.
It is time to say no to what feels a bit off or rotten so that we can expose what needs rebuilding in our lives
This activation will feel like a rebirth, a big realisation, a connection with your inner confidence to move forward, a chance to feel softly aligned in what can feel like a chaotic world. Finding our still point and resilience in a synchronised way through the evolution that is occurring at the moment
Are you ready for an image change? Are you sick of waiting for things to happen? It is time to feel proactive for many.
Each person is held in the same energy, yet the opportunity is to have a blissful moment in time or a monumental shift, depending on where you are at and what you need
Join now and you will be sent a link to join the zoom
Please be ready and early rather than late
No eating, phones, or drinking – Be ready to be present
Together we will raise our connection with our hearts and confidence to move forward
(Visited 314 times, 1 visits today)