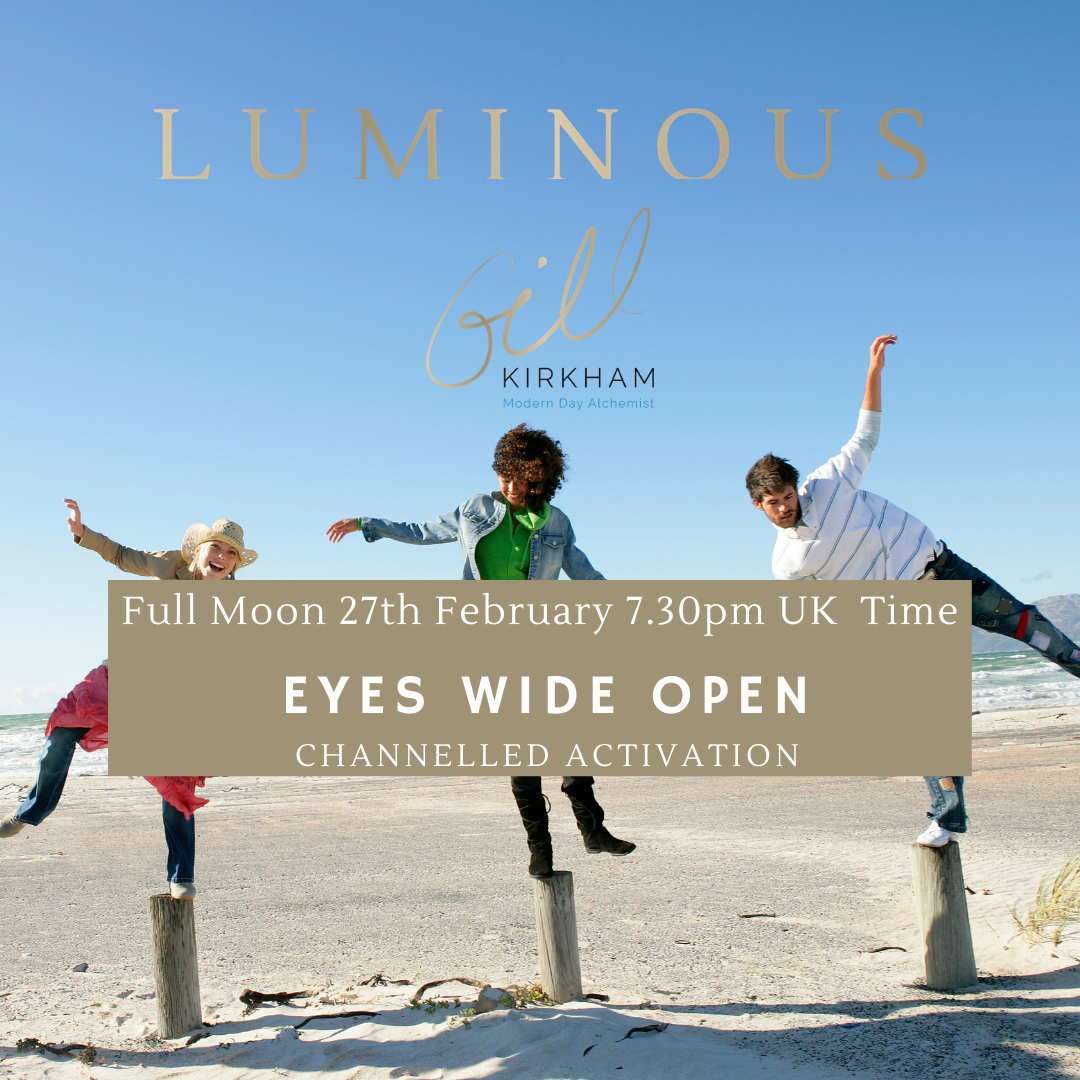 EYES WIDE OPEN Full Moon Meditation
EYES WIDE OPEN Full Moon Meditation
Activation Meditation
There has been an incredible opportunity over the last few weeks to go inwards
Notice all of the areas that are not congruent. Where are the dots not joining up?
Do you want more spiritual connection, a conscious relationship, yet you still drink regularly? How would stop lying to yourself show in the actions you take?
Do you want to be more in touch with your intuition and attraction higher vibe people into your life? Yet you are hiding away. How would getting out there look?
Do you want to reach more clients and earn more money? Yet you are feeding a collective vibe of I shouldn't be charging that much… How would doubling your fees feel? How would connecting more with your creator than your driver look?
Do need to feel exhausted yet have continually pushed yourself and others? How would do the opposite of what you have always done look?
Have you been triggered lately and realised that you have been over-giving and now it is time to stop?
Is your inner child still running the show? Is it safer for you not to show love for every aspect of your life as you are scared of getting it wrong, or it being rubbish?
Are you secretly desperate to prove something that's doing you more harm than good?
This Activation is about finding the absolute balance, the harmony and supporting your 5 D awakening- Each time we open the 12 chakras your ability potential grows… There will be no workshop in advance – there will be 20 minutes of Q&A.
So you are fully ready in the energy to activate the release and reach a bliss state?
JOIN US
(Visited 183 times, 1 visits today)